SensiCare Gloves
SensiCare Gloves Are Virtually Identical to Latex
SensiCare Gloves from Medline are latex free, powder free surgical gloves that are made from a proprietary synthetic polyisoprene. This man-made material has an internal formation that is essentially the same as natural latex. As a 100% synthetic material, the polyisoprene in these gloves is softer, more elastic, and more comfortable than latex. Sensicare is offered in SensiCare Ice Blue Nitrile Gloves and Sensicare Aloe White Nitrile Gloves.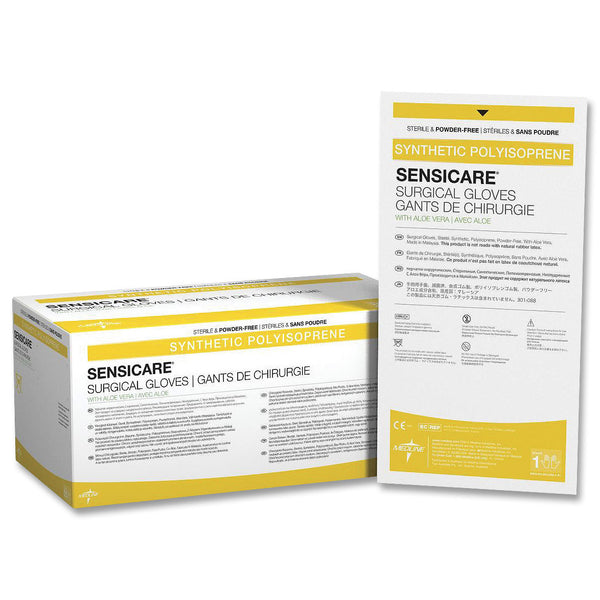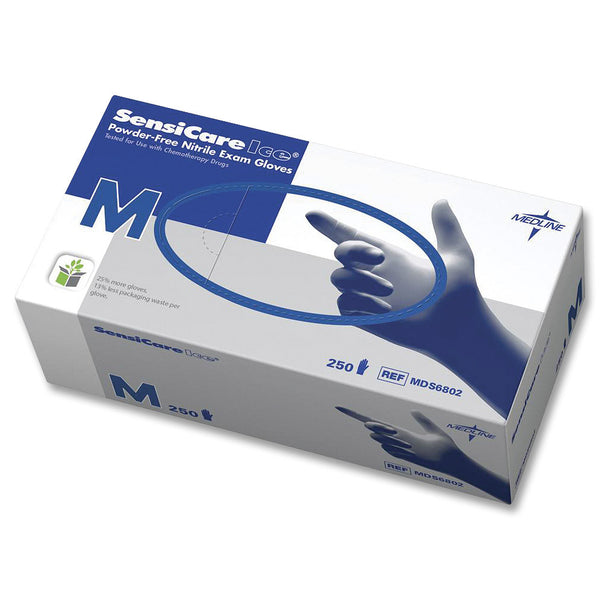 A Synthetic With the Fit and Feel of Latex
Many medical and dental practitioners have become accustomed to the idea that in order to use a latex free glove they must give up the fit and feel of latex. Operating room staffers and surgeons have told us that they are impressed that SensiCare closely resembles latex. It does not contain any of the potentially detrimental effects some practitioners experience when using latex.
Latex Gloves Versus Latex Free Nitrile Gloves
SensiCare Ice Blue Nitrile Gloves or Medline Sensicare Aloe White Nitrile
Gloves are both excellent choices among synthetic gloves when you're concerned about latex allergies. Nitrile gloves are more puncture resistant when compared to other gloves. They also tend to have a high level of sensitivity and conform to your hand for a better fit. Nitrile gloves can be worn for longer periods of time and are appropriate for riskier circumstances where infectious substances or chemicals are present.
Market Leader Medline Gloves at Depot Pricing
Offering all types of exam gloves including nitrile, vinyl, latex, powder-free, chemo-tested, medical grade, industrial grade and more, Medline is a leader in the disposable glove market.
Medline also has a wide array of surgical gloves, including: latex powder-free; powder-free not made with natural rubber latex; and surgical gloves not made with accelerators. Best-selling Medline brands include Aloetouch, Aloe-ambi, Sensicare, Neolon, Triumph and more. Medline is committed to providing the exact glove size and fit - every time. And My Glove Depot offers these world class gloves at a Depot price!