Black Latex Gloves
High Quality Black Latex Gloves at Depot Prices
Why choose a black latex glove over another color? In general, black gloves are chosen because of their deep black color, which effectively hides staining and soiling that would be evident with a lighter color. They are very popular in a few specific industries, namely automotive repair, industrial repair and maintenance, and tattoo. Some people in other industries like them simply because of their black appearance.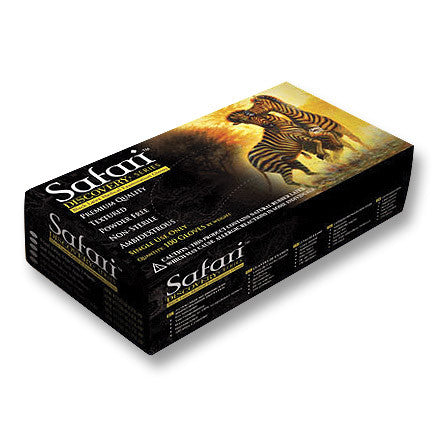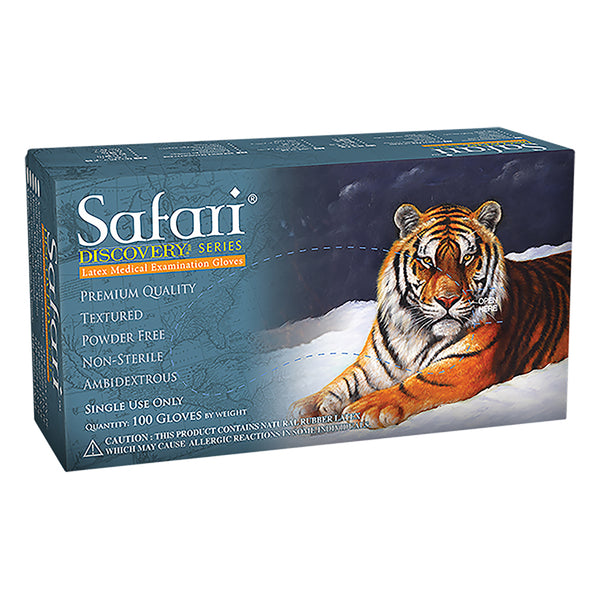 My Glove Depot Offers Black Latex Gloves from Adenna and Safari
All of our black latex gloves are powder free, and provide effective barrier protection from bloodborne pathogens and microbiologically transmitted disease. Some brands have a beaded cuff which makes donning easy and helps prevent roll back. For many years, latex was the standard for all gloves, and now there are durable alternatives like nitrile and chloroprene. But for those with no aversion to potential latex allergies, they're still known as the most comfortable and flexible disposable glove. 
Nitrile as an Alternative
A good, inexpensive black latex glove can protect your hands on quick easy jobs. For jobs that take longer, a more durable nitrile glove is ideal. Black nitrile gloves do cost a bit more, but will outlast latex, saving you money in the long run. For those with concerns about latex allergies, nitrile gloves are a latex-free alternative that also provides durability.
Other Industries

Some organizations beyond automotive and tattoo prefer black latex gloves. Medical exam grade gloves that have a deep, rich, black color are also popular with police stations, fire stations, EMTs, and more - any place where there's potential contact with hazardous fluids. The black color of the glove tends to blend in better with all of the other first responder-related equipment.
Exam Grade Quality at Low Prices
All medical exam grade gloves, usually referred to as medical gloves, are required to meet or exceed the exacting test and safety requirements of the U.S. Food and Drug Administration (FDA). Every glove sold by My Glove Depot, including black latex gloves, are FDA approved for medical use and provide excellent sanitation and barrier protection against bloodborne pathogens.


All My Glove Depot gloves are sold by the case, giving you the best possible price advantage. Every glove we sell is medical exam grade quality. Our customer service is responsive and friendly, and shipping is always a flat rate - no surprises.