Safari Gloves
Medical Exam Grade Black Gloves
Safari brand gloves by Mexpo International are black, medical-exam grade gloves, available in premium black latex and nitrile formulations. Mexpo has a reputation for consistency, service and quality all over the world, and they specialize in high quality, non-sterile disposable exam gloves.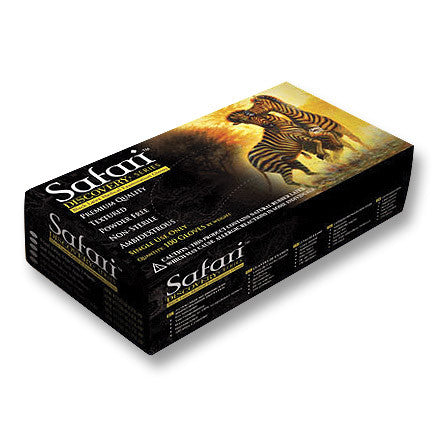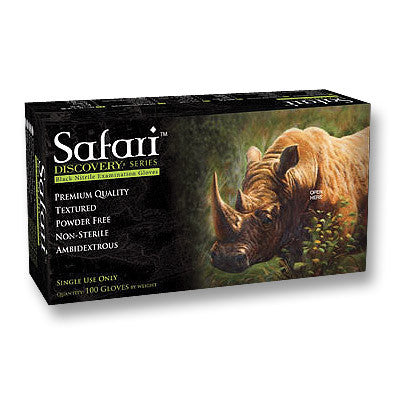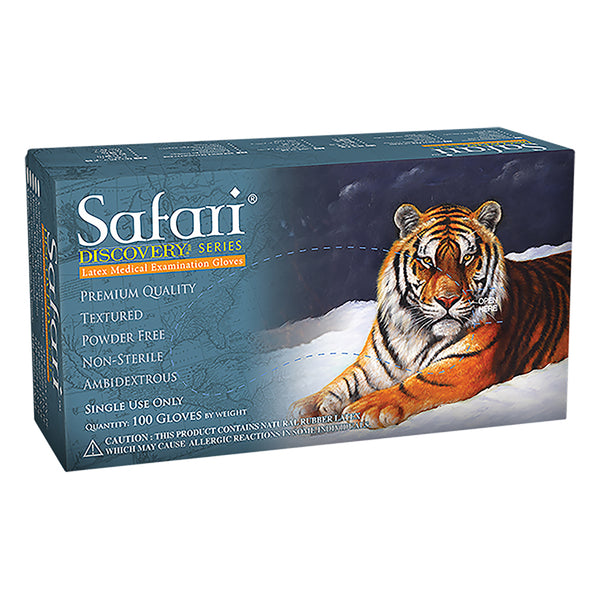 Choosing Nitrile or Latex
Latex gloves are made from natural rubber and are appropriate when your work involves incidental rather than extended contact with biological or water-based materials. If you're going to have extended contact with solvents, oils, grease, and some acids, nitrile is usually a better choice. Latex offers little chemical protection, and it's hard to detect holes in a latex exam glove.

Nitrile tends to offer a clear indication of tears and breaks. For those with latex allergies, nitrile is a suitable alternative. Nitrile gloves are formulated to provide excellent resistance to punctures, abrasion, and chemicals. The soft, elastic material lessens hand weariness and improves dexterity and tactile feeling. The nitrile construction is free of all natural rubber proteins that can cause an allergic response, making the gloves acceptable for high-risk and sanitary environments such as food and pharmaceutical.
Black Color Hides Stains
Safari Black Latex Gloves and Safari Black Nitrile Gloves are both particularly good choices when you're looking for automotive mechanics gloves or black tattoo gloves. The  rich, deep black color helps hide soiling, and is also a good choice for food service and canning applications, along with janitorial, painting, and assisted living and nursing home environments.