Sterile Medical Gloves
Sterile Medical Gloves for Special Applications
Not all disposable gloves are sterile medical gloves. There are two primary types of medical gloves: surgical and examination. Surgical gloves typically have more sensitivity, precise sizing and are made to a higher grade. Surgical gloves are most often sterilized. Some medical exam gloves are also offered as sterile, but most are non-sterile. My Glove Depot proudly carries both non-sterile and sterile medical gloves.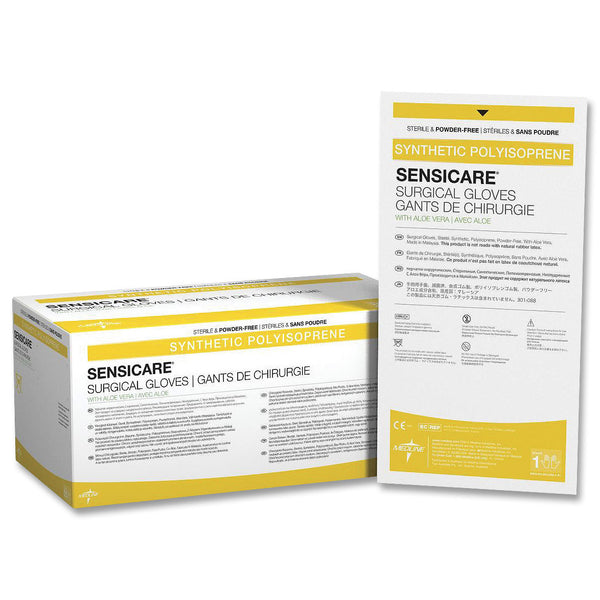 The FDA Standard Assurance Level
Sterile medical gloves are confirmed sterile if they are sterilized according to the Federal Drug Administration approved procedures. The FDA has a Standard Assurance Level (SAL) that all sterilization techniques must meet or exceed. For this standard to be met, there must be a one in one million probability that the glove is non-sterile. The accepted sterilization processes can sterilize gloves even if resistant microorganisms were there before sterilization. Usually, non-sterile gloves are sterilized by an individual other than the glove's manufacturer. Following user sterilization, the gloves have to be tested to confirm that they meet the FDA SAL.
Higher Standards For Surgical Sterile Medical Gloves
Sterile gloves are mostly used for surgical activities. Due to the sterilization process, higher minimums for Acceptance Quality Limits (AQL), and firm packaging standards, sterile gloves tend to be more expensive than non-sterile gloves. Designed for neurosurgery, cardiovascular surgery, plastic surgery, and ophthalmology procedures, some manufacturers offer gloves that can be used for either double-gloving or as an overglove when used for double-gloving purposes. Some are even thinner than standard gloves to enhance the surgeon's tactile sensitivity. 
Choices in Materials and Colors
My Glove Depot carries a variety of sterile gloves from Medline in latex, nitrile and chloroprene in brown, white and green. There is no single "perfect" glove material for all applications and it is nearly impossible for a hospital to standardize on a single type of glove material without encountering difficulties.
Latex has consistently been the benchmark grade for fit, feel, comfort, toughness and protection.
Nitrile medical gloves have become more popular in the past several years. Nitrile offers excellent tear resistance and chemical resistance, without the concerns of latex allergies.
Chloroprene has been a popular latex alternative for surgeons in the operating room, offers superior comfort, and is the most "latex-like" synthetic glove film available. 
High Quality, Low Case Pricing
All My Glove Depot gloves, including sterile medical gloves, are sold by the case, giving you the best possible price advantage. Every glove we sell is medical exam grade quality. Our customer service is responsive and friendly, and shipping is always a flat rate - no surprises.