Chloroprene Gloves
The Barrier and Toughness of Nitrile with Comfort and Feel of Latex
Disposable exam gloves made of chloroprene combine the comfort and tactile quality of latex with the barrier and excellent strength of nitrile, and offer high resilience and flexibility. These gloves are powder free, thin and comfortable, with strong resistance to a broad variety of chemicals, acids, alkalies and aliphatic solvents, and biohazards. Chloroprene gloves are also effective at preventing contact with chemotherapy drugs and infectious liquids.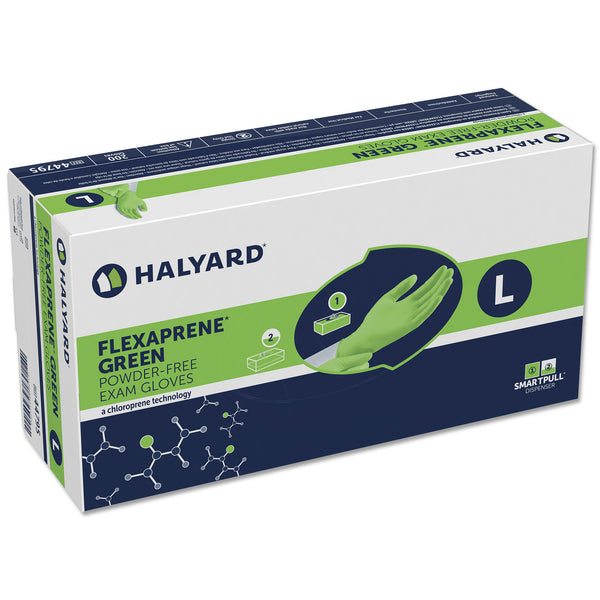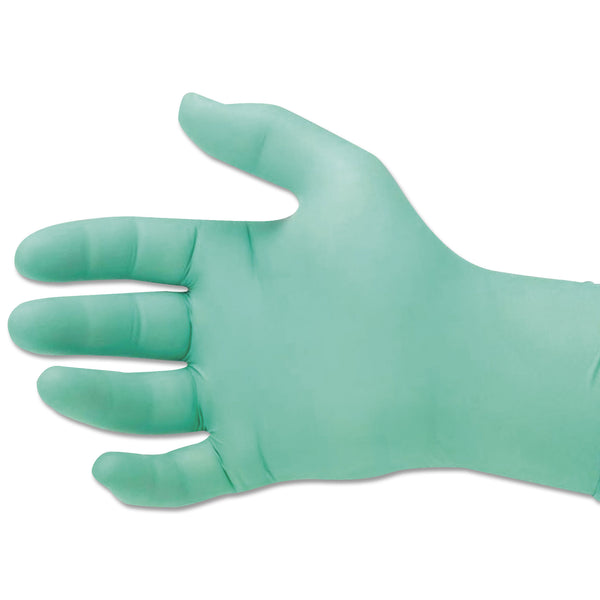 Chloroprene - The Material of Choice 
Chloroprene is the exam glove material of choice where comfort, strength and barrier protection is required. Its elasticity exceeds the elongation of nitrile gloves, and is just marginally lower than a latex glove, a material known for its superior elasticity. My Glove Depot offers chloroprene gloves in textured and non-textured, from brands that often have "prene" in the product title: BeeSure NeoGrene gloves by Ecobee, Cranberry Aquaprene, Microflex Neogard, Neopro, Flexaprene Textured by Halyard.
Case-Only Pricing on Chloroprene Gloves
All My Glove Depot gloves, including our selection of chloroprene gloves are sold by the case, giving you the best possible price advantage. Typically cases are 10 boxes with 100 gloves in each box. Every glove we sell is medical exam grade quality, and all our gloves are powder free. Our customer service is responsive and friendly, and shipping is always a flat rate - no surprises.
Comfort and Fit
Chloroprene disposable gloves are generally regarded as some of the more comfortable exam gloves available with superb feel. The enhanced comfort of exam gloves made of chloroprene can be found in its lower "modulus" when compared to nitrile. Technically speaking, modulus refers to the elasticity of the glove material, or the "measure of stretchability." The higher the modulus, the more effort is needed to stretch the material. Low modulus gloves like chloroprene have a softer, more elastic feel. The lower the modulus the softer, more elastic the glove similar to latex, allowing for a snug, comfortable glove fit that can increase dexterity and reduce fatigue of the hands.
Durability and Barrier Resistance of Chloroprene Gloves
The properties in gloves made of chloroprene offer maximum barrier resistance for a wide variety of end-uses. If practitioners and personnel are are exposed to dangerous chemicals, corrosive substances, abrasive materials, and blood or other infectious fluids, chloroprene is an excellent choice in disposable gloves. These benefits have been supported in numerous independent tests for chemical and chemotherapy penetration when using various types of gloves.
An Alternative for Those With Latex Allergies
With the growing understanding of latex allergies and sensitivities, several new materials in exam gloves have been developed to meet the growing need for latex-free hand protection. In addition to chloroprene, these also include nitrile exam gloves and vinyl gloves. Like those alternatives, chloroprene gloves are made with all synthetic materials, and offer a cost-effective solution for latex-free environments.
Chloroprene Gloves Are Ideal for Many Applications
Hospitals
Clinics, Physician Offices 
Ambulatory/Outpatient Surgery Centers
Dental Exam Gloves / Oral and Implant Surgery 
Veterinarian Gloves
Pharmaceutical/Electronic Manufacturers