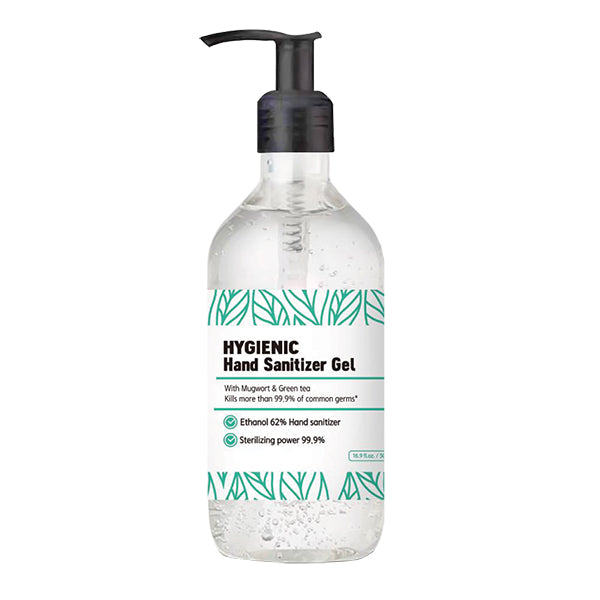 HYGIENIC Hand Sanitizer Gel BY SOLEO COSMETIC
Hygienic Hand Sanitizer sterilizes 99.9% of the hand, which is the main medium of infection, to prevent infectious diseases. Contains natural moisturizing and sterilizing ingredients.
Pricing
16.9oz bottle @ $3.99 each.
Aloe effective for moisture & calming.
Aloe ingredients were added for our hands that were constantly stimulated by the external environment compared to other body parts.

The aloe component absorbs quickly without being sticky and softens the hands.

1-minute contact time ensures compliance, while saving you time and money.
Green tea from nature that helps sterilize.
The catechin component contained in green tea extracts is effective in suppressing bacterial reproduction and preventing and treating sterilization and skin trouble.

Safely remove germs from nature with green tea extracts without skin irritation.
Perfect sterilization.
62% Ethanol Alcohol formula.

FDA Approved.