RelyAid Gloves
Highest Quality Medical Grade Gloves from RelyAid 
The RelyAid brand of disposable gloves offers a complete line including latex, nitrile, and vinyl materials.  They are also the exclusive provider of the popular Aloe AmbiTouch glove.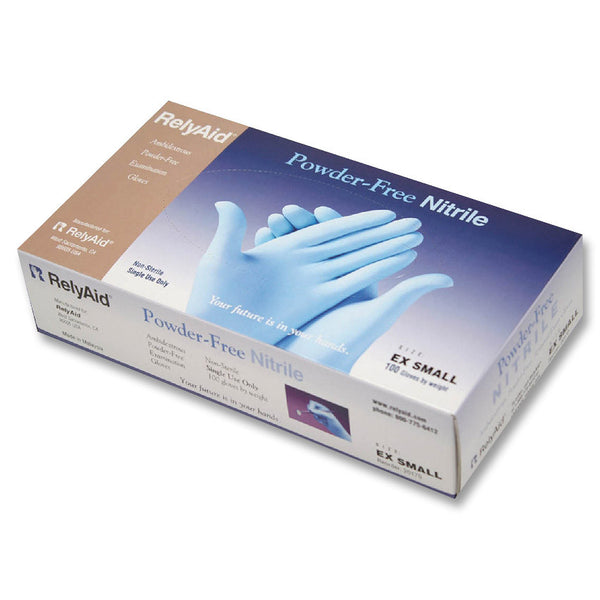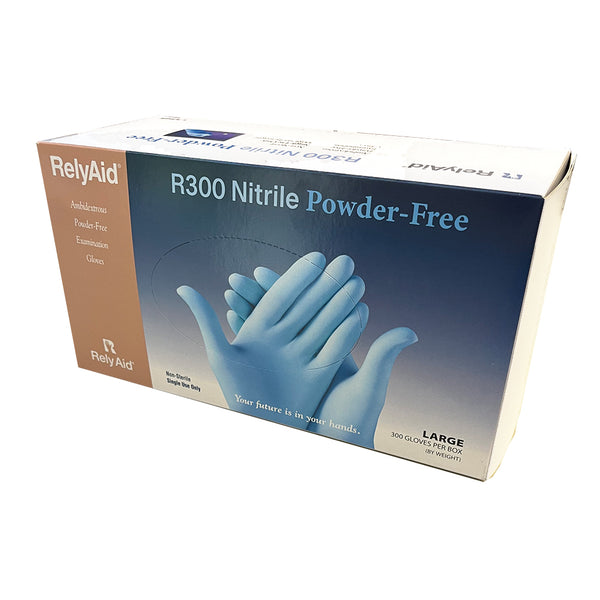 These gloves might look like any other disposable glove on the outside, but on the inside, they're very different. When worn, the warmth and moisture of the hands softens the aloe, soothing and moisturizing the skin.
Deep Roots in Healthcare
RelyAid gloves were originally created for the healthcare industry with the accompanying strict standards of quality, performance, and safety in mind. Now RelyAid gloves can be found in food service, salons, tattoo shops, automotive repair, police, fire and ambulance services. These gloves are the highest quality exam grade disposable gloves available in the market.  
Rely Aid Latex Powder Free Gloves
Rely Aid Latex Powder-Free gloves are manufactured using a non-chlorinated process. These gloves are known as Rely Aid Non-Chlorinated Natural Latex. If aloe is important in your product considerations, Rely Aid's aloe-added varieties will fulfill your requirements. Two of the latex choices even have a convenient left/right fitted version.  
RelyAid Non-Chlorinated Natural Latex

Rely Aid Aloetouch Ease L/R, Green Nitrile

Rely Aid Aloe Touch Green Latex Gloves PF
Rely Aid Nitrile Powder Free Gloves
Nitrile gloves are made from synthetic rubber, and are a very good choice if you have to concern yourself with latex allergies. Another feature of nitrile gloves is that they are more puncture resistant while tending to have a high level of sensitivity and conform to your hand for a better fit. Nitrile gloves can be worn for longer periods of time, and are appropriate in riskier situations where infectious materials or chemicals are present.
Rely Aid Nitrile Powder Free gloves are available with a basic nitrile and an added Aloe version in both ambidextrous and fitted options. These brand options are known as:
Rely Aid Blue Nitrile Textured Gloves

Rely Aid Aloetouch EASE Green Nitrile

Rely Aid AmbiTouch Green Nitrile Gloves

Rely Armor Black Nitrile Gloves (ideal in automotive and tattoo applications)
A World of Economical Applications
While originally designed for the Healthcare industry, Rely Aid disposable medical grade gloves are a perfect fit for customers looking for a high-quality, yet economical glove in their restaurant, salon, tattoo shop, automotive repair shop and many other industries. Rely Aid gloves also are ideal for first responders such as police, fire, and ambulance services.